Got this email from William this weekend.
Scroll down and check out the screenshots.
My Linkedin Course (http://chaddo.com/linkedin ) got him these results.
DISCLAIMER: He got these results from "casual use" of my program.
He didn't even apply all of what I teach!
Imagine what you could do if you got my Linkedin course and applied all of it?
Get My Course: http://chaddo.com/linkedin

This is what William's email said:
Chad, Have I told you lately I Love You!?

An update with casual use of the program: It's been a TOTAL GAME CHANGER for me professionally.

The QUALITY of my connections are off the charts. So targeted that now unviewed profiles are asking to connect to me who are exactly they type of professionals I want to connect.
Here are screenshots of his account/ranking that William emailed me: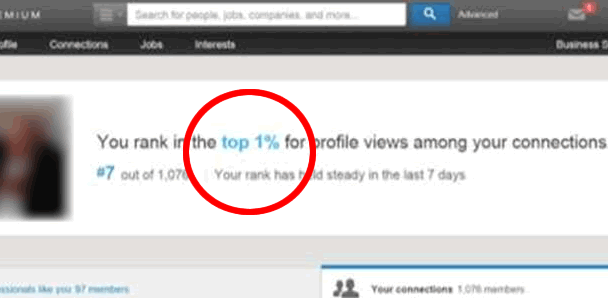 You won't regret it!